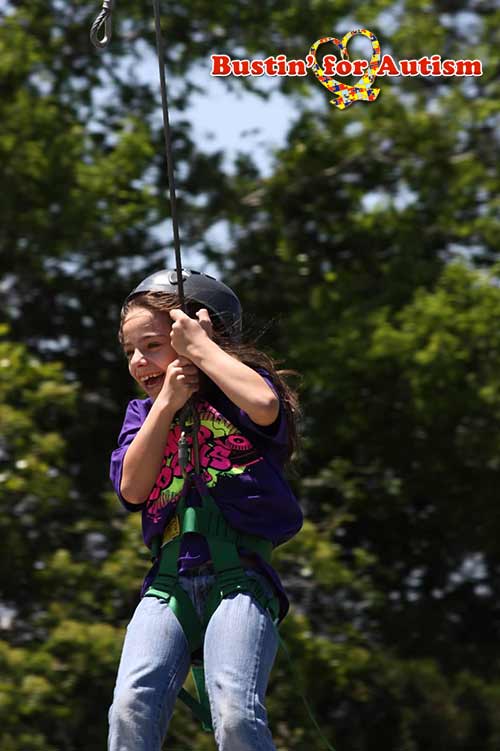 Bustin4Autism was started to sponsor special needs children to send them to Fun special needs camps. All the while we are in the process of supporting privately funded programs. Our Goals will take time & money, but with your help & support, we can do this together and together benefit our children by giving them the quality life they deserve.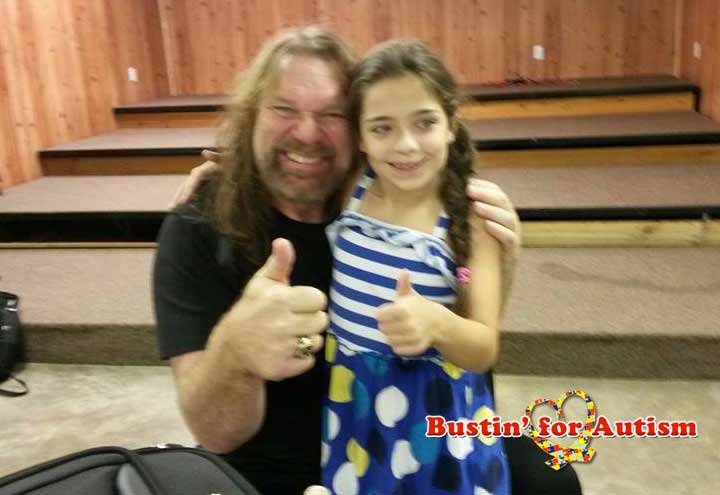 Every one of these causes are close to my heart My beautiful daughter is on the autism spectrum, she has been in special programs since she was 2, because it was detected early, every teacher she encountered was instrumental in her life and success and has taught me as well. I would like to sponsor kids to this camp and donate as much as I can to aid these special programs and people that are very passionate, understanding and really care about our children! This is what Bustin4Autism is really about!
Our Causes
Autism
Crusade For Children
Amyotrophic Lateral Sclerosis (ALS)
Alzheimer's Disease
Diabetes
Make A Wish Foundation
Show your support for any one of our causes, or ALL, by donating to causes close to YOUR heart!
Important note: The Bustin4Autism members do not directly or indirectly use telemarketers or verbally solicit donations via the telephone.
Bustin4Autism, Inc. is registered with the State of Texas as a, 501(C)(3), Non-Profit Organization.Click Here for IRS Verification

Donation Options
Donations also accepted here:
Special Family House Restoration
or kindly Mail Your Donations to:
Bustin4Autism Inc
565 South Mason RD #361
Katy, TX 77450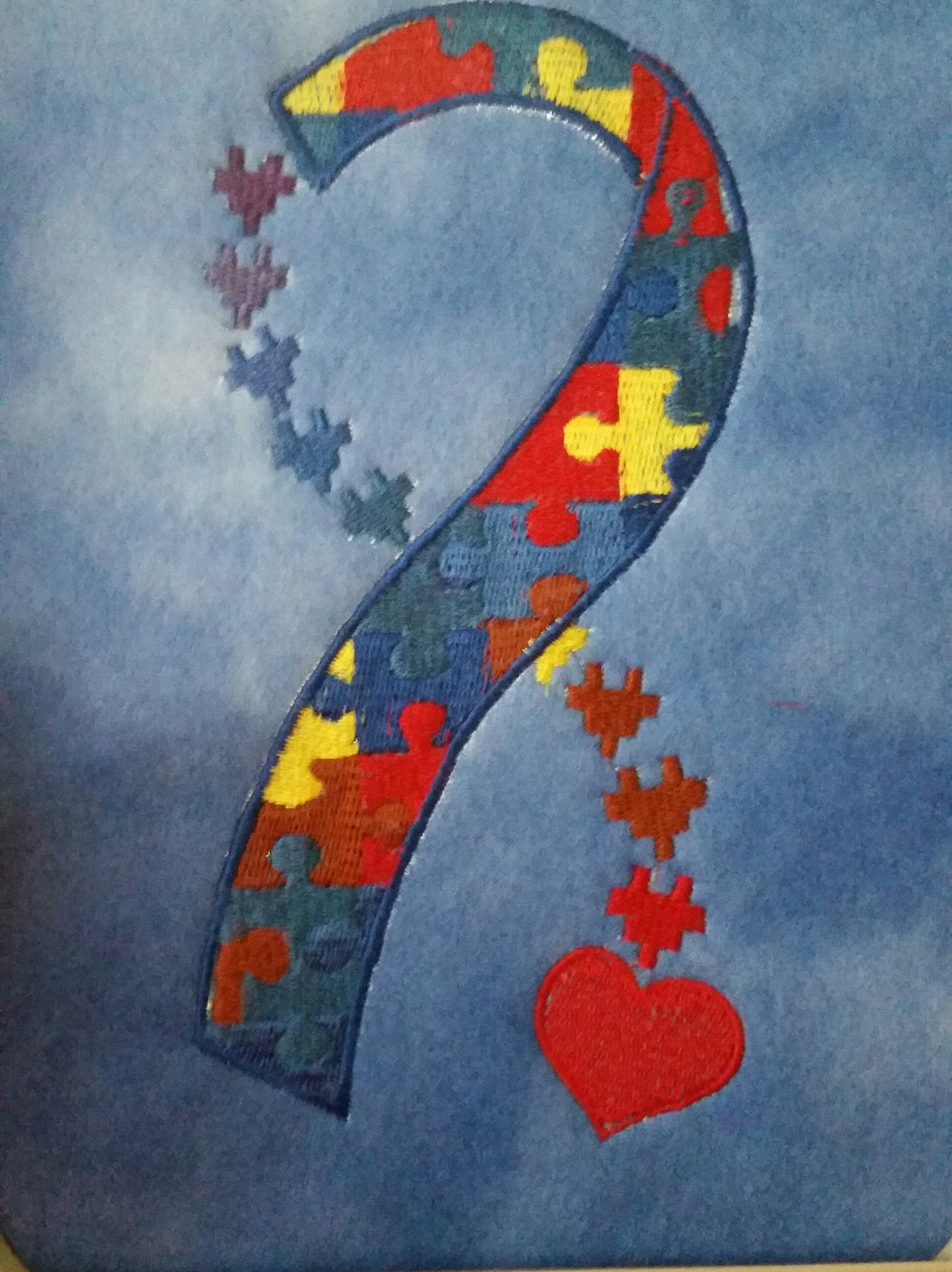 Each year, we are able to present several wonderful events that not only help set the financial foundation for our cause but provide wonderful family friendly events for our children to enjoys safely, along with their siblings and parents.
We certainly could not do this alone and through the amazing generosity of our event and foundation sponsors, that we are able to continue to grow year after year, enabling to continue to help support those in need more and more!
We would like to take this opportunity to Thank our past and current sponsors, and let them know how important they are to Bustin4Autism and the Autism Awareness community.
Our Valued Sponsors
If you are interested in becoming a sponsor, please don't hesitate to Contact Us! We really appreciate the support both big and small!
Bustin4Austism is a Proud Sponsor of Hunter's Heroes - Benefiting The Marfan Foundation Walk For Victory - March 26, 2022
Saturday, March 26, 2022 - Discovery Green, 1500 McKinney St., Houston, TX 77010
Bustin4Autism in collaboration with the "Ultimate Fan" Steve Beckholt, is proud to sponsor Hunter's Heroes, Benefiting the Marfan Foundation and Bringing Awareness to Marfan Syndrome.
Bustin' For Autism Presents, The "Ultimate" Charity Event - July 20, 2019 - Benefiting The Marfan Foundation
Saturday, July 20, 2019 - 1475 W Gray St, Houston, TX 77019
Bustin4Autism and the "Ultimate Fan" Steve Beckholt have joined forces to create "The Ultimate" Charity Event, Benefiting the Marfan Foundation and Bringing Awareness to Marfan Syndrome.
Bustin' For Autism Charity Event - August 16, 2018 - Making a Difference with WWE HOF Rikishi
Thursday, August 16, 2018 - Heroes & Fantasies 4923 Nortwest Loop 410, San Antonio, TX
Drop the Spotlight and Bustin4Autism present Making a Difference with WWE HOF Rikishi at Heroes & Fantasies, 4923 Northwest Loop 410, San Antonio, TX 78229. Come out for an Autograph Session with WWE HOF Rikishi; Free Photo Opportunity w/ $20 Autograph Purchase.
Wrestling Event - May 19, 2018 - Texas Takeover
Saturday, May 19, 2018 - Grimes County Expo Center 5520 FM-3455, Navasota, TX
Lions Pride Sports and Bustin4Autism invade the Grimes County Expo Center in Navasota, Tx on May 19 as we present the sports entertainment super show, "TEXAS TAKEOVER"! See all of your favorite superstars including Rikishi, Billy Gunn, Gangrel, Snitsky, MVP, Shane Douglas, Veterans Of War, Mike Dell, Lance Hoyt, SuperTex, and MANY MORE! Ticket information coming soon!
www.lionsprideproductions.com<--Click Here!
Want to become a sponsor of these events and support our cause?
Bustin4Autism is about fun, and more importantly... all about a safe environment for the children have fun. Sponsorship is tax deductible and will help allow us to continue adding to the amazing collection of Wrestling and Celebrity Guests!