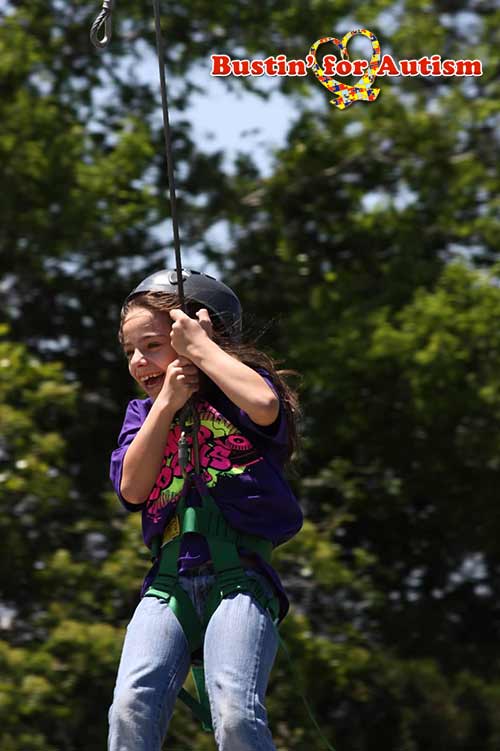 Bustin4Autism was started to sponsor special needs children to send them to Fun special needs camps. All the while we are in the process of starting a privately funded program called "school" that is made up of extremely supportive caring teachers who genuinely care about the special attention these children need, while supporting them in a fun educational environment. A program where every special needs child is included in every event no matter what. We want to make sure there are more then enough teachers as to not be overwhelmed and to provide the attention our special needs child deserve. Our Goals will take time & money, but with your help & support, we can do this together and together benefit our children by giving them the quality life they deserve.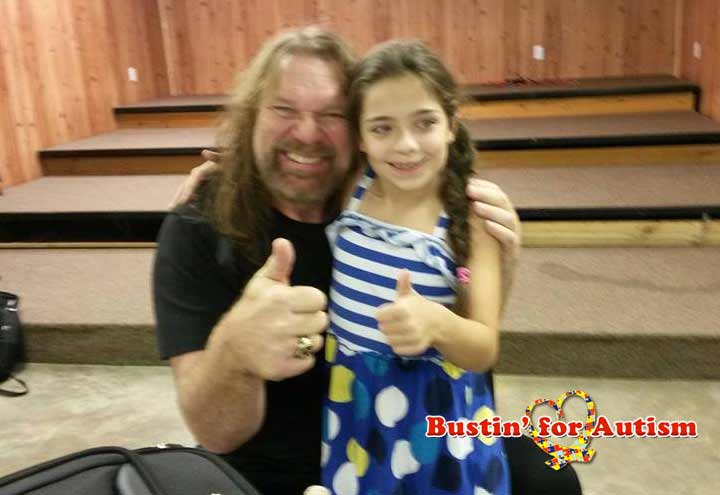 This idea was in no way overnight its been in my head for years, everyone of these causes are close to my heart My beautiful daughter is on the autism spectrum, she has been in special programs since she was 2, because it was detected early, every teacher she encountered was instrumental in her life and success and has taught me as well. She recently went to a camp that she absolutely loved. They did a lot of swimming, fishing, horse back riding and rode the zip line. she had a blast! When your child is autistic you cant just hire any babysitter, so this was a perfect social development aid for her. I did not have to worry about her. Sounds great right? Well this camp costs money and in such a terrible economy most can not afford it. I would like to sponsor kids to this camp and donate as much as I can to aid these teachers that are very passionate, understanding and really care about our children! This is what Bustin4Autism is really about!
Our Causes
Autism
Crusade For Children
Amyotrophic Lateral Sclerosis (ALS)
Alzheimer's Disease
Diabetes
Make A Wish Foundation
Show your support for any one of our causes, or ALL, by donating to causes close to YOUR heart!
Important note: The Bustin4Autism members do not directly or indirectly use telemarketers or verbally solicit donations via the telephone.
Bustin4Autism, Inc. is registered with the State of Texas as a, 501(C)(3), Non-Profit Organization. Click Here for IRS Verification

Donation Options
Donations also accepted here:
or kindly Mail Your Donations to:
Bustin4Autism
565 South Mason RD #361
Katy, TX 77450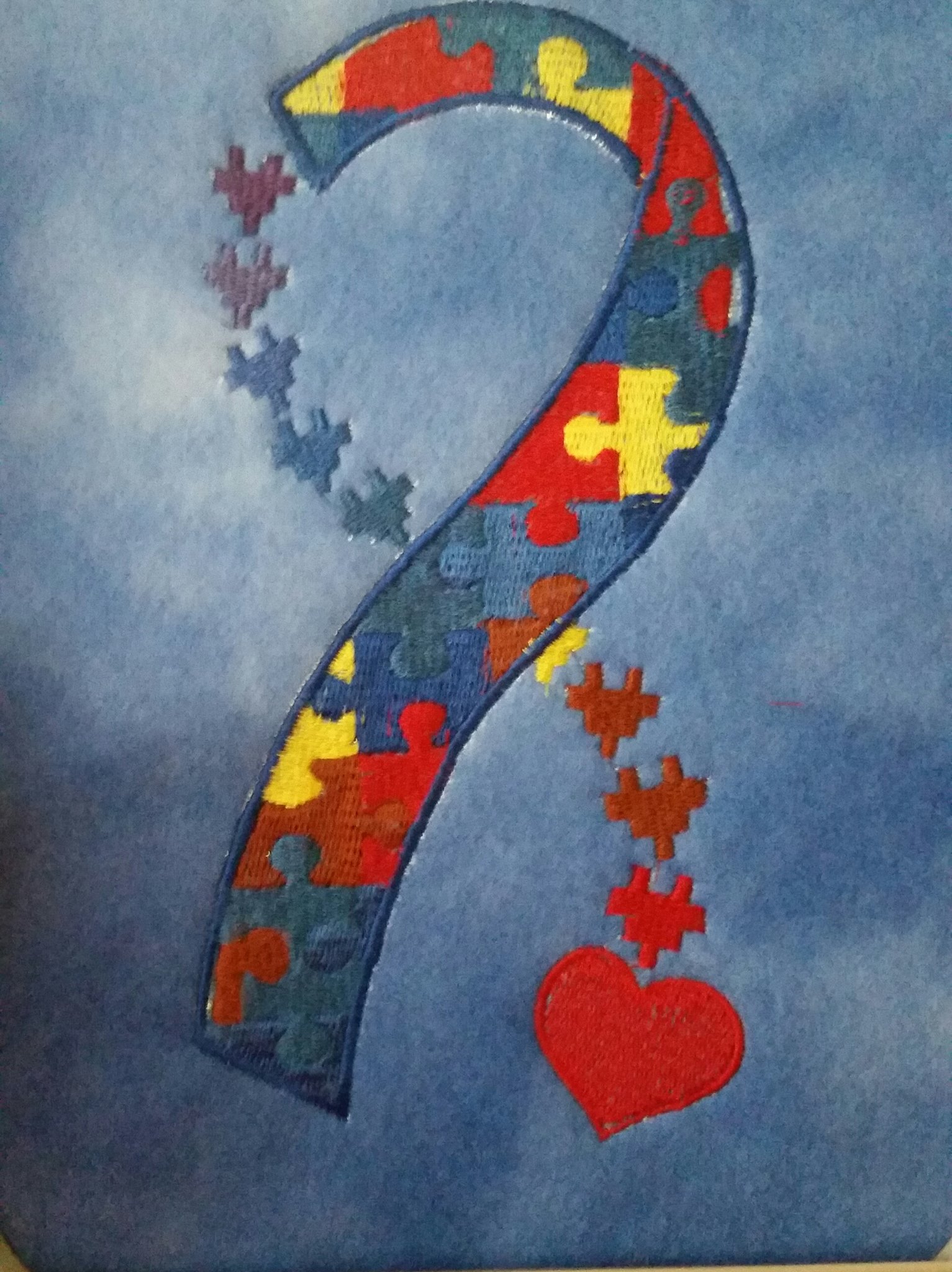 Each year, we are able to present several wonderful events that not only help set the financial foundation for our cause but provide wonderful family friendly events for our children to enjoys safely, along with their siblings and parents.
We certainly could not do this alone and through the amazing generosity of our event and foundation sponsors, that we are able to continue to grow year after year, enabling to continue to help support those in need more and more!
We would like to take this opportunity to Thank our past and current sponsors, and let them know how important they are to Bustin4Autism and the Autism Awareness community.
Our Valued Sponsors
If you are interested in becoming a sponsor, please don't hesitate to Contact Us! We really appreciate the support both big and small!
Make It Fit Foundation - Designer Handbag Bingo
October 22, Columbus, OH
Designer Purse Bingo Benefitting The Make It Fit Foundation's Education Advocacy Program
The Make It Fit Foundation is a non-profit 501(c)(3) dedicated to improving the lives of those affected by autism.
Additional Event and Ticket Information Now Available at www.makeitfit.org, Click Here!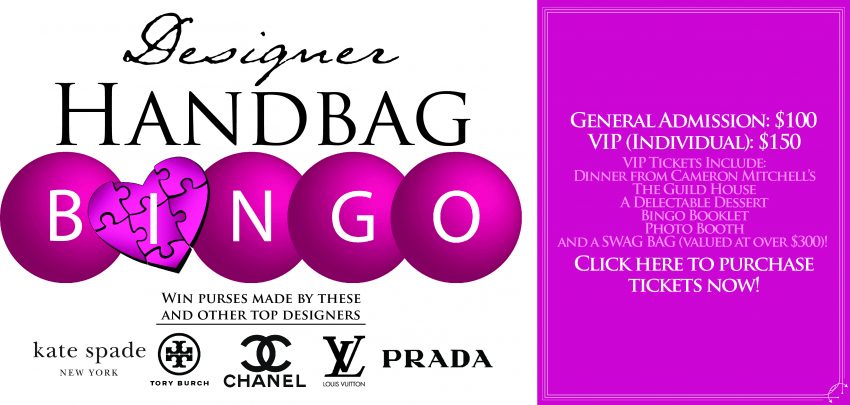 Alamo City Comic Con
October 27th-30th, San Antonio, TX
Alamo City Comic Con started as the brain-child of Alfredo "Apple" De La Fuente in 2013 and takes place in the fall of each year in over 200,000 square feet of the Henry B. Gonzalez Convention Center in downtown San Antonio, Texas. In its first year, ACCC brought in over 35,000 attendees during its 3-day weekend. The primary goal of ACCC is to celebrate the artists who provide entertainment to the public via comics, movies, TV, gaming and cosplay. We also aim to bring unique celebrities and attractions to the Alamo City, allowing attendees to take advantage of the "mega" comic con experience. Alamo City Comic Con also gives back to the community by participating in many fund raising events throughout the year.
Additional Event and Ticket Information Now Available at www.alamocitycomiccon.com! Click Here!

Wrestling Cade IV
November 25th-27th, 2016, Winston-Salem, NC
The 5th & Final WrestleCade Weekend 2016 will feature some of wrestling's most legendary heroes and villains along with some of today's top superstars and future legends. These action packed events are on Friday November 25th, Saturday November 26 & Sunday November 27 with tickets starting at only $10!
Additional Event and Ticket Information Now Available at www.WrestleCade.com! Click Here!

Wrestling Event - 2017 - TBD
Want to become a sponsor of these events and support our cause?
Bustin4Autism is about fun, and more importantly... all about a safe environment for the children have fun. Sponsorship is tax deductible and will help allow us to continue adding to the amazing collection of Wrestling and Celebrity Guests!
Contact Information
Bustin4Autism
565 South Mason RD #361
Katy, TX 77450
Contact Form